101 Falls Road, Lesmurdie

residential
101 Falls Road, Lesmurdie
sold
Cascading Water Wonderland !

REJUVENATION | waterfalls, babbling brook, frogs & birds
ROBUST RETREAT | classic meets contemporary class with a splash of quirky
WAS A 4 BEDROOM | bedrooms 3 & 4 now converted to artistic Activity
LOCATION | walk across the road to the Lesmurdie Falls National Park
GLORIOUS GARDENS | magnolia, rhododendron, crepe myrtles, honeysuckle
SAFE & SECURE | lockable pool fencing for kiddies & pets
FALLS ROAD PRIMARY SCHOOL | in the zone ! 600m up the road

Enchanting ! Cascading water and garden wonderland ! The Lesmurdie Brook lined with rockeries and bridges and linked with wandering pathways through the glorious gardens throws out negatively charged IONS which are believed to produce biochemical reactions that increase levels of the mood chemical serotonin, helping to alleviate depression, relieve STRESS and boost our daytime ENERGY! Your home can be your REJUVENATION ZONE!

The balconies, ALFRESCO patio areas and secluded garden rooms offer tranquil time to MEDITATE or collect your positive VIBE and enjoy the birds and listen to the chorus of frogs or to conduct your YOGA or ART classes in this delightful environment.

This robust residence has been nurtured with contemporary class with the STUNNER Kitchen, BAMBOO flooring and the large picture windows drawing in those FRAGRANT gardens.

Originally built as a 4 bedroom home, it has been modified and Bedrooms 3 & 4 were converted to create a large ACTIVITY Room upstairs with a pretty dormer window, a beautiful space for ARTISTIC creations or to write your novel. There is potential to reinstate the walls to retrieve the additional bedrooms (see floor plan)

The gorgeous gardens are LACED with canna lilies, azalea, rhododendron, camellia, magnolia, honeysuckle, crepe myrtle, maple, violets (and much more) and there is also a mini orchard for fresh FRUIT.

There is secure and lockable pool fencing creating safe zones for your kiddies or pets.

The Lesmurdie Brook continues its journey under Falls Road and tumbles over the magnificent Lesmurdie Falls about a 900m walk down the road. Enjoy the beautiful WALKS through the Lesmurdie Falls National Park, right on your doorstep!

Please contact Pamela Abraham on 0409 581 008 for further information or to arrange your inspection.

2085sqm block
cascading Lesmurdie Brook
cross the road to Lesmurdie Falls National Park
Japanese bridge
glorious gardens
alfrescos and garden rooms
secure lockable fenced zones
sealed driveway
additional parking
garden & wood shed
double carport
NBN connected

classic robust retreat residence
remote entry gate to home
contemporary updates
new window joinery
a bit of quirky
soaring ceilings
multi-level
picture windows
NEW class kitchen
open plan kitchen/family/meals
classic living with s/c fire
upstairs activity
- was bedrooms 3 & 4
- yoga room ? art classes ?
master bedroom
- ensuite & dressing room
- balcony for the night stars
bedroom 2
bathroom
3rd toilet (powder room)
large laundry
store or den
split r/c AC (3 units)
electric hwu (new 2017)

We will see you soon!
Agents Details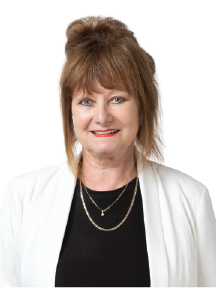 Be the first to know when new properties hit the market