186 Mitchell Road, Bickley

residential
186 Mitchell Road, Bickley
under offer
NEAR 15 ACRES : HUMONGOUS HOME for 2 FAMILIES : 35 MINS TO PERTH @ THIS PRICE?

NOTE TO SELF - do not let opportunities like this pass you by
REPEAT - do not let opportunities like this pass you by

With properties selling for over the mid $1m range on half acre or less with 'no views' in the surrounding suburbs of Kalamunda you would not want to miss out on securing this whopping near 15 acre estate only 10 minutes to the Kalamunda village and 35 minutes to Perth.

Properties of this sheer size both in land holding and in building size are few and far between especially at this price! With more and more people changing mindsets and lifestyles due to COVID this is not just a lifestyle changer but an exciting investment opportunity too.

Where else can you buy such infrastructure and a land holding this close to Perth, my advice Perth residents is to snap this one up before the Eastern Stater's get their hands on it.

So who does this property appeal to and for what reason:

POTENTIAL BUYERS AND OPPORTUNITIES

(Please note all uses and approvals are subject to relevant authority approval and due diligence is always required)

1. EXTENDED FAMILIES - purpose built for extended families this is the perfect opportunity to have Grandma and Grandad living under one roof with their own independence and a great way to pool together funds to make this dream a very economic one.

2. HOBBY FARMERS - the dream of keeping some sheep, lamas or just to play farmer is now a reality, get the fire pit cranking and the tractor ready!

3. WINE BUFFS - has growing your own vineyard and making your own wine always been a dream of yours or is just a self sufficient orchard your thing? Whatever, there are green thumb opportunities to be enjoyed.

4. MOUNTAIN BIKERS - although there are plenty of mountain bike trails surrounding this property you could even build your very own here with a gorgeous undulating wooded environment to work with.

5. SAVVY INVESTORS - with land, lifestyle and large homes being at the forefront of everyone's mind now since COVID arrived, seriously why wouldn't you invest in this family legacy estate.

6. AIR B & B ENTREPRENEURS - With a shortage of places to stay in the Bickley Valley this could be your next little money spinner or even explore setting up an additional ancillary accommodation to capitalize on the opportunity even further.

7. MAN CAVE MEN - Yes there are multiple sheds to house your big boy toys and hobbies there's also room to potentially expand the Man Cave play pen even further.

SPECIAL FEATURES

1. NEAR 15 ACRES (6.0268ha or 60268m2) - zoned 'Rural Landscape Interest' of gorgeous undulating and enchanting wooded earth so close to the city

2. SURREAL LOCATION - the drive from the main entrance sets the scene to this property its all about privacy and seclusion amongst the beautiful Bickley Valley

3. COLOSSAL FLOOR PLAN - built in 1993 boasting 385m2 under main roof, 5 bedrooms, 4 bathrooms (total), huge open plan living, theatre room. Independent Living wing (granny flat)

4. TREETOP VIEWS - the huge rear terrace of this property showcases an amazing backdrop of wooded wonderland and the perfect surroundings for entertaining

5. CAR & MACHINERY STORAGE - multiple sheds, double garage under main roof, huge carport and machinery shed

6. EXTRAS - ducted reverse cycle air-conditioning, 2 x slow combustion wood fires and repainted through out

Contact Ben Ciocca and David Farrant to organise your tour and explore the exciting family legacy that awaits.








Agents Details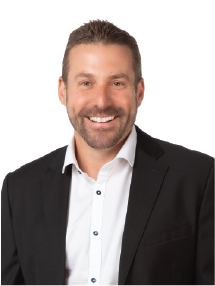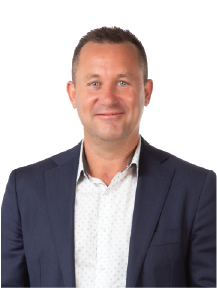 Be the first to know when new properties hit the market