25 East Terrace, Kalamunda

residential
25 East Terrace, Kalamunda
sold
Yesteryear Cottage Darling :: Great 1200sqm Block (30m frontage)

COTTAGE LOVERS | salivate, 1960'S hallmarks, jarrah floors, high ceilings
GREAT BLOCK | relatively flat 1200sqm with a wide 30m frontage
DARE to DREAM | desire a cute cottage OR add that dream extension
DARE to DEMO | oohh! but a possibility for a new build in central Kalamunda
STYLE FILE | authentic, mostly original, decorative cornice, metters stove
PROPORTIONS | generous, spacious, large bedrooms, 2 living areas
INVESTORS | land bank opportunity with quality tenants in-situ
LOCATION | 900m to Kalamunda Central, 200m to Kalamunda PS
GARAGE | over-sized single garage, extra internal height (suit loft)

Calling our COTTAGE LOVERS to salivate - this is special! This residence would have been an expensive build in its day with generous proportions, handsome high pitched clay tile roof, gracious entrance hall, french doors, etched glass and charm throughout. Opportunity to polish this DIAMOND.

Offering options including (all *sta):

-- live in comfortably as is

-- polish this diamond, update or renovate empathetically, add the white picket fence

-- it is lovely now but could be scrumptious

-- add that large extension (Subiaco/Leederville style)

-- room for workshop, pool, playgrounds, granny flat

-- demolish and build your dream home on this great block

-- currently leased (income producing) while you get your plans, approvals etc in place

-- investors ? landbank opportunity with ready made income from Day 1

DARE TO DREAM?
Fremantle or Subiaco inspired? It is possible that the new custodians may be folk looking for a cottage that is positioned perfectly on the block with enough room to add their dream extension at the rear while keeping the traditional cottage facade (*sta). This could be just that property ! There are plenty of examples in Fremantle, Subiaco or West Leederville to inspire you. Check out if the HomeBuilder (includes significant extensions) Government Grant might assist you (if extended).

GREAT BLOCK
This bountiful land of 1200sqm is relatively flat and offers a 30m frontage, which allows for that beautiful wide homestead style home (*sta) that normally can only be catered for on half acre (approx 2000sqm) blocks and very generous for this locality so close to Kalamunda Central.

REAR ACCESS to BIG BACK YARD
With some structure, this big yard could be developed to your hearts desire or accommodate your big workshop, granny flat, pool (all *sta)or just fill with produce and your chooks.

LEASED
The property is currently leased with quality tenants who have a right to occupy until 28 March, 2021 however, that is just over 4 months so you may have to wait a bit longer if you want to move in to this diamond HOWEVER there is a possibility for mutual agreement either way, either leaving early or staying longer if that works for the tenants and new owners. This income may work for you if you are working on plans and approvals for extensions or a new build.

Please call Pamela Abraham on 0409 581 008 for further information. We would appreciate it if you can please view via our scheduled HOME OPENS as a courtesy to our tenants.

*sta subject to the relevant approvals from all authorities

1200sqm block
-- wide 30m frontage
-- zoned R10
-- relatively flat
rear access
online gas
top location
single garage (umr)
-- over-sized
-- extra height internally
-- room for mezzanine/loft
authentic c1964 cottage
mostly original
high ceilings
timber floors
french doors
decorative cornice
gracious entry hall
living room
family room
-- s/c fire
-- french doors to verandah
country kitchen
-- metters wood stove
-- electric f/s cooker
3 large bedrooms
vintage bathroom
- vanity, shower, bath
laundry & toilet
split r/c A/C
online gas hwu

See you soon !
Agents Details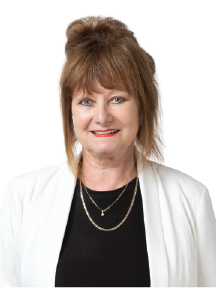 Be the first to know when new properties hit the market