26 Central Road, Kalamunda

residential
26 Central Road, Kalamunda
$900,000
You could probably count on one hand how many of these turn of the century grand residences remain in Kalamunda, none of which are ever this close to the epicentre of Kalamunda's village. Yes it's hard to believe with all the development that has occurred in our Kalamunda township over the years this stately old world estate sits undisturbed in the heart of the village.

Its handsome and timeless Federation façade always strikes the eyes of passers with its alluring architecture and mere surprise of the fact that such a home in such a prime location still exist today. Not to mention the sheer size of the block that engulfs well over a quarter of an acre of finite village land, mind boggling and unheard of for such a location.

I cant stress enough how rare an opportunity this is, it could be likened to the 'Holy Grail' of Kalamunda property or some may call it the 'Unicorn Opportunity' as properties like this are beyond rare now!

So who is this property going to attract and what are the possibilities? Well due to its versatile 'Mixed Use Zoning (R40)', its SIZE, its ARCHITECTURE and SURREAL LOCATION we have listed a number of potential options to excite a broad range of buyers, see below:

#Please note check with relevant authorities about possible uses and approvals, all approvals are subject to relevant authority approval

POTENTIAL OPTIONS

1. PRIME RESIDENCE - if your one who has longed for the 'FOREVER FAIRYTALE VILLAGE HOME' it doesn't get any better than this. With premium residences on the peripheral of the village selling in the mid $1m range just think with what you can do with the attributes of this estate with a little imagination. The mind boggles!

2. BUSINESS - already run as a successful consultation business the 'MIXED USE ZONING' provides buyers a multitude of potential options - Restaurant, Retail, Offices. Why pay rent when you could be paying off your own business 'freehold'?

3. INVESTMENT - A fantastic opportunity to secure a residential / commercial property in the village, with more and more demand for the inner Village living and working this is a no Brainer for now or the Future!

4. DEVELOP - Zoned R40 there is possible subdivision potential but it does require deep sewerage to be connected.

5. ANCILLARY ACCOMMODATION - with so much land available there is a possibility to add ancillary accommodation (Granny Flat) to this property making dual family living or Airbnb an exciting potential option.

SPECIAL FEATURES

1. MIXED USE ZONING (R40) - permits the use of residential and business and potentially subdivisible but must be connected to deep sewerage. (currently used as a business office)

2. CENTRAL LOCATION - approx 100m stroll to all amenities (village markets, restaurants, pubs, medical services, major shopping hub and boutique retailers, cafes etc)

3. UNHEARD OF BLOCK SIZE - Over a quarter of an acre 1176m2 in the heart of the village is beyond rare and opportunists need to take note and action

4. RICH IN HISTORY and TIMELESS ARCHITECTURE - Circa 1920's this Queen Anne Federation residence oozes old world sophistication and warmth from the soaring ceilings, wide floor boards to the large wrap around verandahs this is the Utopian Hills Homestead or Business.

5. COLOSSAL FLOOR PLAN - don't be fooled by three bedrooms and one bathroom this home is much larger than you would expect boasting a family sized floor plan of 203m2 under roof and multiple living wings is what gives this home fantastic bones to recreate the perfect home or business.

6. COMMERCIAL PARKING - with 8 front parking spaces already made it makes a business venture if considering one ready to roll.

7. SIDE ACCESS - wide spanning convenient side access provides access to the large garage or possible access to rear ideal for potential development opportunity or future granny flat.

Inspections are by appointment contact to organise your tour and explore the exciting and rewarding possibilities.







Agents Details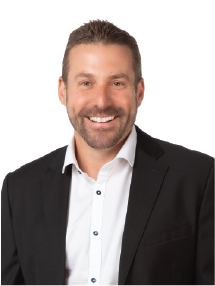 Be the first to know when new properties hit the market