our team
Joanne Pottinger's Profile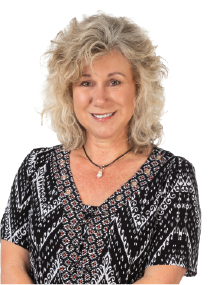 Joanne Pottinger
Property Consultant
My Testimonials
Joanne is an excellent agent and has enormous energy and enthusiasm for the job. Right from there start Joanne made us feel very comfortable in her ability and interest in selling our home, she really set the standard amongst the other agents that we were considering. Joanne kept us informed at all stages of the sale process and was always available to answer any questions or respond to any concerns. Joanne was very flexible in selling our home on a Saturday rather than the usual Sunday, which we requested, and we think worked to our advantage too. We highly recommend Joanne and we would use her again to sell our home.
Deb - Kalamunda
Joanne has just sold a house for my Mother. I was very impressed with her professionalism and attention to detail. She well and truly went out of her way to assist Mum in any queries she may have had in a friendly and understanding way. Selling the house with a realistic price enabled it to be sold within the week of it going on the market. Excellent outcome! I would highly recommend her.
Barbara - Kalamunda
Joanne was attentive and on the ball right from the very start. There was never a time when I did not know what was happening or what stage the sale was at. She negotiated the sale perfectly and had both the interests of the vendor and the purchaser in mind with everything step that she took. I would not hesitate in using her services again or recommending her to others who might be considering selling or purchasing property. She is a credit to Provincial.
Julie - Lesmurdie
Joanne successfully sold my house in Lesmurdie in a difficult market. She worked tirelessly to achieve the sale, and the advice given regarding the preparations of the house for sale were very helpful. Having been a hills resident herself, combined with extensive experience in the area, she understood the market very well. Joanne is very considerate and presentable, acted very professionally at all times, and gave sound advice regarding the legal and other aspects of the sale.
Graeme - Lesmurdie
I had the difficult task of assisting my elderly father to sell his house and shift into a retirement village. Dad & I found Joanne to be very professional, have expert knowledge of the local market, with wonderful communications skills. Our interaction with Joanne lead us to believe she would be excellent with potential buyers for the Lesmurdie property. The market advice given by Joanne proved to be accurate. She was also wonderful with advice on preparing the house for sale and with what local contractors to use. I have no hesitation in recommending Joanne to others selling in the Kalamunda / Lesmurdie area.
Peter - Lesmurdie
Very professional and kept us informed during the process. We found Joanne to be very professional in her handling of the process. Joanne explained what was involved at each stage, from submitting the offer through inspections and then final settlement, also assisting in resolving the queries we had.
Andrew - Lesmurdie