our team
Ben Ciocca's Profile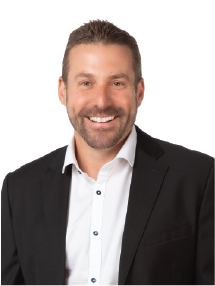 Ben Ciocca
Principal / Licensee
My Profile
You can take the boy out of the hills, but you can't take the hills out of the man!

As a kid I loved the wide open spaces, the creeks and the bush, a place you could ride and explore with your mates on your BMX pushy and be back safe at home before the street lights turned on. It was this environment I wanted for my children, a place that was full of adventure, a place that had great schools and families and a community that was so close knit.

For this reason some 18 years ago I left my corporate career in sales and marketing after 8 years and decided to enter the real estate industry. Originally I partnered with my father who was already in real estate, we made a formidable team and built a reputation for ourselves in the City of Kalamunda area, working for a local franchise real estate agency. Five years on from this I decided I wanted to open my own real estate agency, one with a boutique feel and educated difference for our clients and one that would dovetail perfectly with our surrounding environment. That's when Provincial Real Estate was born.

It's now been 13 years since we opened our doors and looking back at what's been achieved personally and as a team makes me feel proud both as a father and as a business owner. I and my wife Liz who is an integral part of the back end of the business have during this time created three gorgeous children, Dustin, Livinia, and Chiara. Along with our growing family we have also won multiple individual and agency awards both on a State and National level.

I feel very fortunate to work in the area I love with a team that shares the same values as I do, a team that has a passion for people, property and community and I wish every seller and buyer a very happy, educated and stress-free transition to your next 'New Beginning'.

We hope one day we can be of service to you.
BEN'S MAJOR AND LATEST ACHIEVEMENTS
REIWA Master Sales Person 2021
Regularly featured in REIWA Top 30 Sales Agents for WA (Assisted category)
Top Agent 'Rate My Agent' 2022 – Kalamunda
Top Agent 'Rate My Agent' 2021 – Kalamunda
Top Agent 'Rate My Agent' 2018 – Lesmurdie
Top 40 Under 40 Business Owners – WA
Awarded Nationally REIA Best Small Agency
Awarded REIWA Best Residential Small Agency x 2
BEN'S QUALIFICATIONS AND EXPERIENCE
18 Years sales experience in real estate
8 years prior experience in corporate sales and marketing (Media and Advertising)
Diploma of Real Estate & Triennial Certificate
Bachelor of Commerce - Marketing
Associate Diploma in Business Management