our team
Ben Ciocca's Profile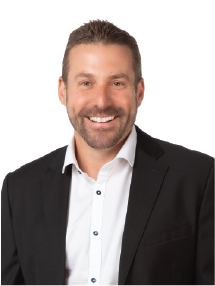 Ben Ciocca
Principal / Licensee
My Testimonials
Great Real Estate Agent and Great Guy
When we decided to sell our home in Karragullen we spent considerable time choosing the right real estate agent. We chose Ben Ciocca from Provincial Real Estate. He stood head and shoulders above all of the other local real estate agents. Ben had also been referred to us by a work colleague who also had great results from him. Nothing was too much trouble for Ben. He worked with us to achieve the best sales result for our property. He gave great advice and worked in partnership with us and the great team at his office that also provided great support. We cannot thank you enough Ben. I would highly recommend Ben as your trusted real estate to sell your home. You will not get better service and care from a real estate agent.
Patrick & Kerri - Karragullen
The hardest working agents I've ever known
After trying to sell my home for almost 3 years with other agencies and zero offers, a friend recommended Ben who had sold several properties for her and her family over the years. She described him as honest, caring and hardworking. Ben brought his associate Dave to our first meeting and they both indeed shared those qualities and throughout the process displayed quiet strength and integrity. They worked extremely hard from that first meeting and I was presented with two offers within months. They continued with home opens, regular contact and property reports until the best offer became unconditional. They were very sensitive to our vulnerability- a widow raising a teenager- and showed us support and compassion. I would thoroughly recommend Ben and Dave and Provincial Real Estate.
Julie - Roleystone
Fantastic service, a pleasure to complete business with Ben Ciocca / Provincial Real Estate
Purchasing my current property was a pleasure with Ben Ciocca from Provincial Real Estate, Kalamunda. Efficient, prompt, an excellent communicator and service orientated. Excellent local knowledge. All-round a pleasure to do business with. Highly recommended. Thank you Ben and to the team at Provincial Real Estate.
John - Kalamunda
I wouldn't hesitate to recommend Ben to anyone selling their house
Not only did he sell our house quickly for a good price but he was also incredibly patient and understanding through a very difficult time. He really went above and beyond - nothing seemed to be too much trouble.
Asha - Kalamunda
A Professional with Pleasing Personality
Once we decided to sell our home of 31 years, we began exploring the various Real Estate Agencies operating in the Perth Hills area. Meeting Ben Ciocca for the first time at a Home Inspection sparked and developed eventually into a warm, close and open Friendship. Ben exuded Trust and Experience with a keen eye for details and disciplined follow through at all times! He has an exceptional ability to juggle and balance the demanding requirements between Seller and Buyer into a mutually acceptable outcome for both parties.

We have been impressed too with Ben's leadership of the Provincial Real Estate Team ... a small Staff that's visibly disciplined, enthusiastic and focused on all things Real Estate.
We are indeed privileged now to enjoy the friendship of Ben Ciocca!
George & Janice - Kalamunda
A great experience buying our house through Ben
We found Ben to be a very genuine person with good communication and professional skills.

Also a good sense of humour!

Thanks again Ben.
Derryk & Courtney - Wattle Grove
Ben managed the sale of my property
Ben lead a team of experienced professionals who managed the sale of my property in Gooseberry Hill from setting reasonable expectations as to price which showed a good understanding of the current market to establishing a suitable marketing strategy. Ben and his team were always very helpful in assisting me with the maintenance and upkeep of the property during a difficult period due to Corona-virus restrictions I was unable to personally attend the property. I felt this was above and beyond what would be normally expected. The whole process of offer, acceptance and settlement was very efficiently handled.
Ken - Gooseberry Hill
Professional, approachable & not pushy
Very easy process with Ben by our side. He was available and very in tune with our needs.

We highly recommend.
Paul & Simone - Walliston
Fantastic Experience
We have used Ben now for four property transactions in the Kalamunda area.

Ben's market knowledge combined with his professionalism and passion is why we keep going back to him.

Highly recommend.
Mike & Chantelle – Kalamunda
Excellent experience
Ben and Dave are very relatable, both as a seller and as a buyer, which is a fantastic trait!
As a seller, we truly valued the transparency of Provincial, with their communication methods, as well as their electronic 'reach' to huge pool of buyers.
Throughout the selling process Ben and David were positive and encouraging. They made the process very easy and their team are also be commended - very organised, structured and easy to work with.
We highly recommend these agents if you are planning to sell your home!
Michael & Laura - Kalamunda
Local Legend
Ben's down to earth approach, willingness to listen and knowledge of the area is why we chose Ben to sell our home.
Natalie & Craig - Kalamunda
Outstanding service
Ben was fantastic to deal with from the start to the finish of the sale of my property. Ben's extensive knowledge of the market instilled confidence I was in good hands. Ben had excellent ideas on how to prepare and present the property. I found Ben's professionalism and friendly manner made the process run smoothly. The entire team at provincial were wonderful to deal with, fast and efficient in all ways and warm and friendly service. If you're selling a home-I'd highly recommend giving Ben at Provincial a call. Thank you to Ben and to the entire team at Provincial.
Amber - Piesse Brook