our team
Pamela Abraham's Profile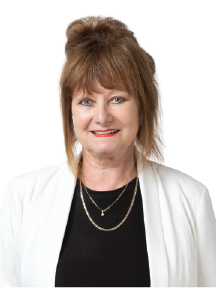 Pamela Abraham
Property Consultant
AT YOUR SERVICE
I enjoy working together with my clients as a TEAM with mutual trust and respect to gain an optimum result and very proud to have successfully sold over 300 properties worth in excess of $189,000,000 in partnership with my valued clients over 16 years since 2006.
REPUTATION & PRIVILEGE
Pamela does not under-estimate the PRIVILEGE and responsibility of representing her clients, where to achieve optimum results, requires intelligent marketing, keen negotiation skills, sound Contracts, strong commitment and a full level of service from Pre-Sale Guidance right through to Settlement Day.

"We are proud of our reputation and work hard to nurture it with every client to achieve the best outcome for them. It is indeed an honour to be appointed to represent you and market what is generally your most valued asset and I take that responsibility very seriously"
CLIENT TESTIMONIALS
Agent of the Year 2020, 2021, 2022 for Lesmurdie.
Pamela sincerely thanks her valued clients for this personal Award achieved by their verified TESTIMONIALS through the website: ratemyagent.com.au

Agency of the Year for Lesmurdie & Kalamunda: 2018, 2019, 2020, 2021, 2022
Pamela is proud to be part of our Provincial Team since our birth in 2009 and our continuing success. We have achieved these Awards for 3 years in a row, by collective verified testimonials from our valued clients through the website: ratemyagent.com.au
LOCAL PASSION ! LOCAL COMMITMENT !
Pamela has lived in our Hills since 1996 "We have raised our sons here and love our Hills. We appreciate our wonderful community, lifestyle, schools, services, sporting clubs and venues, which I convey confidently and enthusiastically in my dealings with potential Buyers"

Pamela's background includes working in the building industry for 10 years, which gave her a sound knowledge of property construction, design and value.

It would be our privilege to assist you now or at any time in the future.

Pamela invites your call on 0409 581 008 for a confidential chat regarding Real Estate matters or if you are looking for full personalised, experienced service to represent you in the sale of your property.

AWARDS
2021 REIWA 10-15 Million Dollar Club
2020 REIWA 8 Million Dollar Club
2020, 2021, 2022 Agent of the Year - Lesmurdie (rate my agent)
2020 Agent of The Year 2020 Lesmurdie (rate my agent)
2019 REIWA 10-15 Million Dollar Club
2018 REIWA 10-15 Million Dollar Club
2017 REIWA 8 Million Dollar Club
2016 REIWA 9 Million Dollar Club
COMMUNITY INVOLVEMENT
2021 Sponsor: Lesmurdie Primary School Fundraising
2020 Sponsor: Lesmurdie Primary School Fundraising
2019 Sponsor: Lesmurdie Primary School Fundraising
2017/18 Board Member: Lesmurdie Senior High School
2008 Life Member: Lesmurdie Saints Junior Football Club