our team
Pamela Abraham's Profile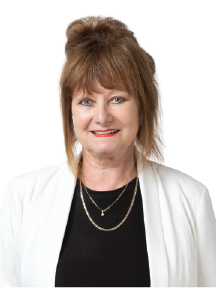 Pamela Abraham
Property Consultant
My Testimonials
Best in your field
The time had come to take the leap and sell the family home.
Pamela meticulously set in motion the beginnings, attending to every detail.
As the months passed and the ups and downs she encouraged us along.
Viewers arrived in droves. Pamela continued to work tirelessly, following every lead. Finally, the long-awaited offer came.
Well done Pamela, hard-earned excellent result. We couldn't thank you enough for the support along the journey. Congratulations you are the best in your field.
Graham & Cheryl – Kalamunda
The Consumate Professional!
Pamela provided a most professional caring service.
Nothing was too much trouble, and Pamela went out of her way to help with the property I was buying as well as the one I was selling.
I am very happy with the result and price achieved.
I would highly recommend Pamela to anyone who may considering selling their house.
Mary-Louise - Lesmurdie
Pamela was very easy to work with
We found Pamela very helpful explaining all the details of the market values. She keep us informed about everything happening and sold our property very quickly. We were grateful for all the effort she put in with potential buyers. We would definitely recommend her.
Ross & Lyn - Bickley
The Best In The Hills
Our experience with Pamela has been exceptional. We had been looking around the local market for some time before deciding to sell our house, and having met Pamela on a number of occasions from a buyers point of view, we knew that she was the agent for us when it came to selling our family home. Pamela is extremely knowledgeable about the local market, is always welcoming and interested in getting to know her clients so she can get the best results. She has an incredible attention to detail and her sound advice at each stage of the process helped our selling experience run extremely smoothly. We knew we were in safe hands and in a tough market, could not be happier with the result. Thanks Pamela - you are wonderful! We highly recommend you to anyone wishing to sell.
Scott & Carly - Lesmurdie
Highly Recommended Estate Agent
From the word "go" Pamela was outstanding. Pamela was recommended to us by a fellow member of our church and we have no hesitation in recommending her to anyone who wishes to sell their home in an honest and pleasant way. Pamela was very communicative, something we found sadly lacking with other agents we have dealt with. Highly recommended.
We wish her well. Ten out of ten.
Gary & Elizabeth - Kalamunda
Genuine, Warm and Skilled
So pleased we chose Pamela to sell our home. We trusted her professional knowledge and advice but most of all we trusted her as a person. She guided us through each step of the process, making what can be a very stressful time so much easier. I would not hesitate to recommend her to others.
Sallie - Gooseberry Hill
Incredible Agent!
Pamela was incredible with the sale of our house. Her knowledge on the sale process and market was astounding and she was always there to answer our questions. We felt she went above and beyond and honestly we couldn't have asked for a better agent!
David & Claire - Wattle Grove
An Honest and Professional Agent
We found Pamela to be very caring and professional in her approach to selling our property in Lesmurdie. Pamela kept us well informed with information and feedback. Her professionalism and knowledge about selling and buying helped us in our decision making and we have no hesitation in recommending Pamela to any seller or buyer.
Well done, a lovely caring lady who respects and cares about people's needs.
Ken & Chris - Lesmurdie